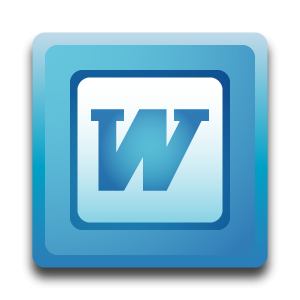 @ThomasShaw wrote:
Recruiter wants CV in Word format http://bit.ly/3pgcN5 Submitting resume, then thrown out… http://bit.ly/134TtL 11:20 AM Nov 18th from TweetDeck
The above tweet by Thomas Shaw was the impetus for this post.
Often candidates want to present their information in different formats for various reasons, perhaps to highlight their skills with a product like Flash, or so that consultants can't corrupt the original content (pdf) or sometimes for no reason at all (docx)
While we can work with varying formats, the tried and true Word (.doc) format is the one we really prefer, and here's why.
The majority of candidate resumes received are in response to advertisements on Seek and other job boards. When you apply for an ETX Seek ad you start interacting with the ETX database straightaway, our software will try and match you with any previous registration by using your phone number, your email address as well as your name – mostly that works and duplicate versions of your details are avoided.
Uploading your cover letter and resume in the application screen, firstly tries to figure out if you are already registered with ETX, then merges the cover letter onto the resume (we can do that with Word but not with something we can't edit). The whole content of the document is then scanned for "buzz" words that help to identify different skills and experiences (not something we can do with image formats). That's far from the end though, once uploaded the resume is indexed to support full text searching by our consultants, similar to the larger Internet search engines.
Consultants and clients, to whom your details are legitimately available, are able to review your resume online, to improve the speed of live delivery your details may be presented in plain text – again this is something we can do with Word but not with graphic formats.
Within ETX there is only one version of your details, if you ever want to see what we present to a client you can log in and access your complete details. Upload a revised version of your resume anytime at all – give it a try. The only thing you wont see are the consultant's summarising comments provided to the client in relation to the candidates shortlisted which would compromise the confidentiality of other candidates.
If you recruit, ETX software is available as a service.